In light of schools being closed, I wanted to share some resources and helpful places for you to go to aid in your child's learning.
I know how challenging transitioning from having my children in public school, to keeping them home and taking on the role of educator is. There are transitional challenges that are faced. You are changing routine, learning style, environment, social life, and more.
Believe me, it takes A LOT of patience. Unlike you, I researched for MONTHS to prepare myself before I made this decision. So, I was able to have time to get ready. I know that a lot of you are scrambling and unsure of where to start.
HOMESCHOOLING IS NOT THE SAME AS AT HOME EDUCATION.
Let me say that Homeschooling is VERY different from the situation is, but I know some of these resources can help.
Let me first start by sharing a few YOUTUBE channels that will help you. Now, keep in mind these are for homeschooling parents who have made the decision to keep their kids home for mulitple reasons. You won't agree with ALL of their suggestions or recommendations.
My advice: Take what you need and leave the rest.
What I've learned about homeschooling is that YOU are in charge of your child's education. You are the person they will go to in order to learn. There are so many amazing places that you can go to get help. So, please don't fret.
I'm sure that your schools are providing online work, worksheets, and other resources. However, I encourage you to look in as many places as possible. Our children are sponges and they learn all the time. So, make sure your children are learning from you.
You can even plop them on the couch with an iPad and they will play game, watch videos, and do activities on the electronic devices already in their hands nearly 24/7. Don't fret, I'm here to try and help.
Now, I should say that I AM NOT AN EDUCATOR. I do not have a degree in teaching. I do have a Bachelor's degree and I am an educated person, but they are NOT the same thing.
DISCLAIMER: I respect teachers and their profession. These resources are things that helped me in the transition to being a homeschool parent.
I hope they help you in your transition for ideas. Now, don't go out and buy a bunch of things. There are MANY MANY MANY free resources.
YouTube Channels
The FallCo Family
Serena has been a homeschool mom for years and has created her own curriculum. There are MANY resources on her site that will help you in finding ideas on how to teach each subject. I really enjoy her journey and she's been homeschooling her children since they were in pre-school.
Heather Torres
Heather is a homeschool mom with many videos on resources, curriculum, and lifestyle tips on how to homeschool. There are different ideas that will help you on teaching your child at home including routines, fitness, diet, and more.
My Busy Bees and Me
Erica is an army wife and homeschool mom who posts videos on her life with her children. This is another great resource on learning at home in all different kinds of ways. They giggle a lot and it's so cute to watch. I've learned a lot from her. She also shows the bad days and how hard it can be at time.
Grace and Grit
Ashley is a homeschool mom of four. She is a really good source. She just posted a video that is really going to help all of you out there. This will help you get started. Ashley is one of my favorite people to watch to get some idea on what you can do. Her videos are long but she really does have great advice. I hope this helps you.
Homeschool Pop
Homeschool Pop posts videos for elementary students. My kids LOVE these videos and they are fun and informational. Some schools use this channel to supplement their learning. I highly recommend them.
Angela Braniff
Angela is a mom of 7 and home schools 5 of them. There is some really good advice that comes form her. She has children of all different backgrounds as she's adopted some of them. They are a big family and she juggles really good.
Homeschool On
Canadian homeschool mom who keeps it real. She's amazing at her videos. These will help you if you are in Canada. They have some differences in their approach to education.
Curriculum Websites
Easy Peasy All-in-one Homeschool
Their site: https://allinonehomeschool.com/
Easy Peasy is an ALL FREE curriculum site for grades K-12.
123Homeschool4me
Their site: https://www.123homeschool4me.com/
You can find free worksheets and resources for children k-8th grade.
Khan Academy
Their site: https://www.khanacademy.org/
Khan Academy is a personalized learning platform for children.
Apps
Duolingo-
You can use the free version for kids to learn different languages
ABC MOUSE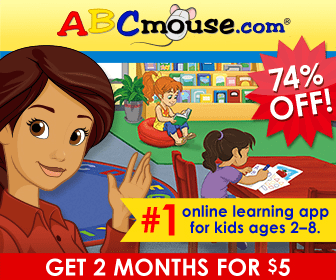 I've heard there is a FREE membership quote going around. However, I went onto their website and the free trial has been expired. Too many people signed up. But they are now offering a free month when you sign up.
NETFLIX
There are several documentaries that you can use to teach your children in science, social studies, and such. So, I would take advantage of those. However, I would recommend, depending on age, to watch it with them and to ask if they have questions. Make it interactive.
NASA
My son loves space and this comes in handy a lot. There are tons of features such as NASA TV, photos, videos, feature stories, current missions, ISS (international space station), ect. It's really cool.
There are TONS of apps that will help you. Find something they are interested in.
Educational Sites
National Geographic Kids
Click on their site here! https://kids.nationalgeographic.com/
National Geographic
Click on their site here! https://www.nationalgeographic.com/
British Museum, London-Virtual Tour
Site: https://www.britishmuseum.org/
National Gallery of Art, Washington DC-ONLINE EXHIBITS
Two online exibits
Fashioning a Nation: Here
Vermeer and the Masters of Genre Painting: Here
Musée d'Orsay, Paris
Virtual walk through: Here
ZOOs with LIVE STREAMS
Sandiego Zoo
The Houston Zoo
Kansas City Zoo
Chattanooga Zoo
Smithsonian's National Zoo
El Paso Zoo
For the sake of this post being too long, if you have internet, you can find loads of things that will help you.
If you have any questions or need some advice, please don't hesitate to ask in the comments. I will get back to you and try to help you to the best of my ability. It's not easy and it is going to have some bumps. But it is possible and there are ways.
Also, emotionally and physically this is going to be draining. I understand and I hope I can be a comfort and a help to you.
I really hope that this helps you. Please let me know if you'd like any other resources. I'll see if I can find what you are looking for or find someone who can point you in the right direction.
Blessings,
Ruth Anne