Happy New Year!
Y'all know by now, unless you haven't been following along, that I don't make new year resolutions. I know myself too much. I will be all gung-ho one minute and feel on top of the world and lose interest a day later. So, I make small attainable goals and stick with them. I like to make monthly goals or even weekly goals. I tend to change my mind a lot and life has a way of getting us off-kilter.
So, this year I'm going to discuss the two things I know will be my focus. Why? Because reading is my life and because I care about my health and have dedicated more than a year to finding my groove when it comes to eating and exercise. Does that make me an expert? Hell no! But I feel I know it will be my focus and priority this year.
I have so many things that I want to do and I hope you'll follow along with me and see where I go next!
Reading Goals
In 2020, I made a challenge goal of reading 150 books and I ended the year at 132. So, I did not reach my goal. Here's the thing…with the pandemic and having way too much time on my hands…things may have taken a turn for me. First, I started watching TV Shows! I know…so not like me. I started Outlander and I could not stop watching it. I stopped at season three because I couldn't be bothered to buy the stars add-on. I'll get to the others, I swear! I started watching Dawson's Creak and it brings back nostalgic feelings, let me tell you. But it isn't as good as Felicity. I said it! Fight me!
I'm also watching SVU from the beginning because I can, I started watching Arrow because it's freaking good, and I re-watched iZombie because, why not? You get my point right? I got lost in the watching tv gambit. Thanks to my boyfriend, I also watched movies, NASCAR, and football. So, my focus wasn't in the books. I'm not complaining because I enjoyed it all. I had a blast and I don't regret it, even if it makes me sad that I didn't read as much as I usually do.
132 books isn't something to be ashamed of. I still read like crazy. So, this year, I'm going to maintain my goal of 150 and hopefully reach it.
Let me also mention that I'm joining the Book of the Month challenge. I'll get one book a month and review it on my website, goodreads, reedsy, and amazon.
I'm also doing a Girl's Night Book Club book a month. It is a free subscription. They send you a free book to your e-mail inbox. You read it and discuss it. I'm looking forward to it. The first book of the month is Breathless With Her by Carry Ann Ryan.
My first book of 2021 is Hideaway by Nora Roberts. Are you surprised I'd pick Nora as my first book of the year? Then, you don't know me at all!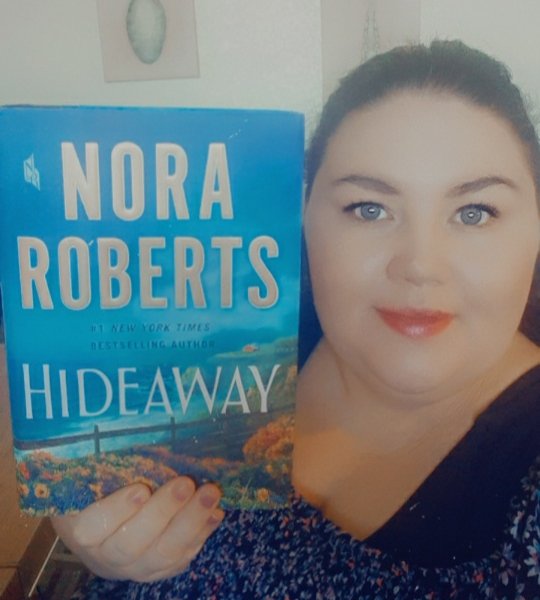 Weight Loss Goals
As some of you know, I started my weight loss journey last year and I lost about 20 pounds before chucking it off to the side and saying f*** it. Let me tell you, I wasn't really in the headspace at the end of the year. I'm back feeling myself after moving around, being lost for a bit, and back to finding my groove. I talked to my doctor who is really awesome, she doesn't judge me, and really motivates me.
I'm using the carb manager app because it is a lot easier to track and it ignores calories. It also has the same input stuff my fitness pal does, in case you were wondering. It's free! Unless you want to add the recipes and other paid parts of it. I don't bother because I just need to log my food. No biggie, it works for me.
My goal is simple, eat healthy. Another goal? Exercise three times a week. Third goal? Don't get too discouraged. That's it!
Why so easy? Because losing weight is freaking hard! We put way too much pressure on ourselves and that's a huge reason we give up. So, I'm making really simple goals for my long term plan. Like they say, it's not a diet, it's a lifestyle change. Have you tried to change something about yourself? Is it easy? If you said yes, you are a big fat liar. It's not easy, it takes work and time.
There you have it! Those are my goals and I'm going to be posting lots of stuff to show you what I'm up to.
Tell me, what are your goals for 2021?