I CERTIFY THAT THESE ARE MY OWN THOUGHTS AND OPINIONS.
ALL PHOTOS ARE NOT MINE AND WERE USED TO ILLUSTRATE MY POINT. I DO NOT OWN THEM AND CERTIFY THAT I DO NOT GET COMPENSATION FOR THIS POST.
I could not believe my eyes when I turned on the news and saw this image. The terror and fear came soon after.
Whether you are a Trump supporter or not, if you don't agree that what happened at the Capitol was unacceptable, YOU ARE PART OF THE PROBLEM.

The Capitol was desecrated, violence ensued, people died. People are proud of this. WTF?

The things that were chanted…"Hang Mike Pence" "Take it Down" and "Kill them All" That is terrifying. It is terrifying to see people with zip-ties, proving that they came to do more than "peacefully protest." There were bombs defused by police. There was a guillotine outside of the Capitol!!!

There have been groups already saying that they plan on coming back and that this was a rehearsal.
That is terrifying.

Confederate flags were dragged through the Capitol. Inexcusable. American flags were taken down and replaced with Trump flags. This is unacceptable. We are American's not Trumpeters. I'm so sick of seeing Trump fan the flames of racism in this country.

I keep hearing people say that the BLM protests were worse. Yes, they were. Our police, our president, attacked the crowds. They cleared peaceful protests.
You know what I think of when I think of the BLM protests? A Painful History.
Why are we in 2021 still treating black citizens like criminals? Why are they targeted? Why is it, when they die, there is little outrage? Why do they have to live in fear? Why? Enough is Enough.
Black Lives Matter.

If you say, All Lives Matter. You are right, they do. But if you are not black, you have NO idea how it feels to be black. So, you have no idea why they need to demonstrate as they do.
The Black Lives Matter movement will never go away until they are treated as equals. I'm deeply saddened that we are still fighting this.

The sitting president stirred the crowd and said his speech was "appropriate". He also refused to send the national guard and had to be BEGGED to call off this mob by multiple people. He refused and waited until almost 6pm before the numbers of police showed up in the streets. BY THEN IT WAS TOO LATE.

If this was any other group, they would have been there the second the crowd began to gather. If you think this isn't true, you are blind and deaf, or you simply do not care.

Trump's family was cheering and dancing and enjoying themselves as they watched tv screens of the mob! Despicable, all of them.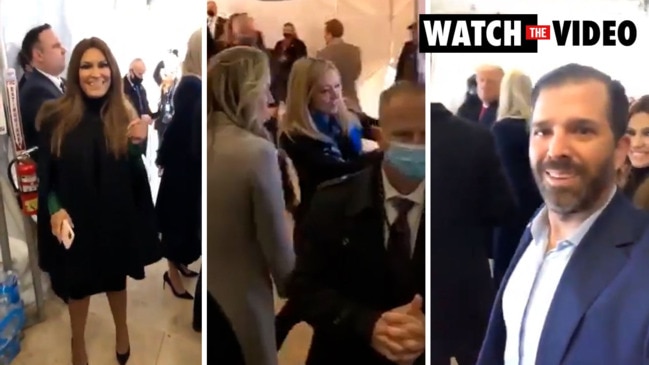 This was NOT a peaceful protest. This was domestic terrorism incited by the president of the United States of America. I'm deeply ashamed for what our country displayed on January 6, 2021. This will leave a stain for years to come.

This was a group of people believing a lie! The election was not stolen. It was disputed by over 60 courts when Trump claimed voter fraud. Both Democrats and Republicans combined to reject such a claim. Chanting "Stop the Steal," supporters believe this lie perpetuated by Trump.

The people have spoken.
The President of the United States on January 20, 2021 is Joe Biden. The Vice President of the United States is Kamala Harris.

So, if you think that this was nothing less than an insurrection, nothing but domestic terrorism, I don't understand your thought process.
I don't understand how you can call yourself an American.

I worry about what my kids are seeing on tv. I worry about what world we are leaving to them. I try to respect people for their opinions, I listen, and I try to see where they are coming from.
On this, I cannot do so.

I will not see it as anything other than this: Our president sought to overturn the election, threatened state officials, and incited a mob to block the certification of the president-elect.
They did not win! Violence will never win.
So, If I know you personally, know you in writing circles, or you are a stranger to me, you know my position. You know how I feel.
I'm outraged and you should be too.
Ruth Anne Garcia